Sherpa Women's Mingma Midweight Fleece Top Black 8
(7 customer reviews)
---
RRP $54.95
50% OFF
---
Our midweight fleece top is the ultimate all rounder providing style and warmth and packed with technical features for enhanced comfort. Distinguishing it from the rest, Mingma fleece top incorporates a classical clean style with enhanced functionality.
---
In Stock
---
Women's Mingma Midweight Fleece Top
Sherpa's Mingma midweight polyester Fleece Top is the perfect fleece jacket for everyone, providing style, comfort and warmth and available in a wide range of colours. The midweight range is our most popular fleece at a weight of 225 GSM, offering a thick winter layer guaranteed to keep you warm. Featuring a full length zip with chin guard this jacket incorporates a classical clean style with enhanced functionality. The fleece jumper also includes two internal and two external pockets, giving you increased storage and secret hiding spaces! Made from 100% polyester fleece this top is extremely easy care.
Fleece Top Features:
Full length zip with chin guard/zip hood.
Polyester Fleece - 225 GSM
Two side pockets & two internal pockets
Superb comfort and warmth.
How to care for your midweight Fleece
Warm machine wash. Do not bleach, tumble dry, iron or dry clean. Full details on the care label.
(FTM)
| | |
| --- | --- |
| SKU | FTM |
| Model # | FTM |
| Brand | Sherpa |
| Shipping Weight | 0.5000kg |
| Shipping Width | 0.050m |
| Shipping Length | 0.050m |
| Unit Of Measure | each |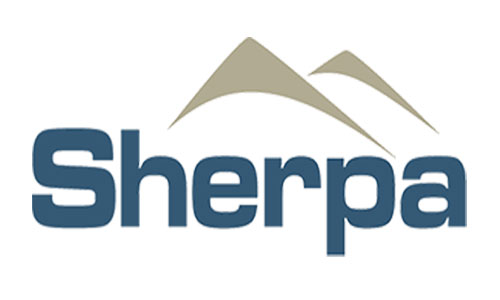 Sherpa
Buy Sherpa Outdoor Gear Online
Sherpa products are designed to perform to your particular requirements, be it walking, running, cycling, kayaking, hiking, climbing, skiing, or just hanging out in the great Australian outdoors. Our products are often worn for days on end in extreme conditions and they must remain comfortable without any decrease in performance. We use only the right fabrics applied in the best possible ways, so that our products provide long term all round quality and comfort in the outdoors.
At Sherpa, we believe our customers are extended members of our close-knit family. When you purchase Sherpa outdoor gear, clothing, or adventure gear, you can be assured of the same quality we would demand for our loved ones.
Sherpa outdoor gear
There is no getting around the fact that Australia has some extreme weather conditions. From sweltering summers to chilly winters – days where we go from cold to pleasant with the rising of the sun – it helps to have outdoor gear that can handle any temperature Mother Nature tosses our way. Whether you're hiking about the Snowies or exploring the bush with your mates, Sherpa Outdoor Gear will keep you warm and comfortable in all outdoor elements.
Sherpa clothing
Soft and fluffy, you'll want to wear your Sherpa clothing 24/7. The luxurious texture of our products is akin to wearing a robust cloud and the perfect eco-friendly alternative to fleece, offering the same warmth and protection from the elements as wool or sheepskin. Long-sleeve thermal tops provide year-round warmth for runners, hikers, and outdoor enthusiasts. Men, women and kids will find ample selections in a variety of sizes at Sherpa. From our unisex thermal wear to our shell jackets and socks, we can outfit the entire family from head to toe.
Sherpa adventure gear
Who's not keen on a grand adventure? With Sherpa adventure gear, you can find everything you need for your next mission. We have an excellent selection of thermals, waterproof backpacks, drybags, camp stoves and sleeping bags for your next outdoor excursion. Need some hiking boots for that trek you've been planning through the bush? We have you covered. And it's never a bad idea to pack some tactical gear and a first-aid kit when going on any outdoor journey.
No matter your idea of a good time outdoors, Sherpa adventure gear has something for everyone.
Sherpa Women's Mingma Midweight Fleece Top

By:

Jo Johnstone

on 6 May 2019

Bought this for trip to Italy in May where it will be cool in tha alps. Feels good although it is a generous size (10). My other size 10 jackets fit a bit tighter.




(4)
Sherpa Women's Mingma Midweight Fleece Top

By:

june smith

on 17 September 2018

Absolutely love this top, gorgeous colour and lovely fir. I was just about to go out when it arrived in the post and just had to wear it there and then and got many compliments on it. Thank you for such a great product that is affordable yet looks expensive, well done Sherpa!




(5)
Sherpa Women's Mingma Midweight Fleece Top

By:

Mary-Rose

on 3 October 2017

I�ve just received my fleece in the mail. The colour is gorgeous. Looks smart and feels comfortable. Great value for money.




(5)
Sherpa Women's Mingma Midweight Fleece Top

By:

JoJojojo jo mJoM

on 3 February 2017

I have 3 different colours in this jacket. They are good quality and have lasted well. The jackets wash well and dry quickly. Very warm and soft fabric.




(4)
Sherpa Women's Mingma Midweight Fleece Top

By:

Anne B

on 29 January 2017

Love this top! Great fit and although it is very warm is not bulky which makes it lovely to wear




(5)
Sherpa Women's Mingma Midweight Fleece Top

By:

Jo Johnstone

on 6 May 2019

Bought this for trip to Italy in May where it will be cool in tha alps. Feels good although it is a generous size (10). My other size 10 jackets fit a bit tighter.




(4)
Sherpa Women's Mingma Midweight Fleece Top

By:

june smith

on 17 September 2018

Absolutely love this top, gorgeous colour and lovely fir. I was just about to go out when it arrived in the post and just had to wear it there and then and got many compliments on it. Thank you for such a great product that is affordable yet looks expensive, well done Sherpa!




(5)
Sherpa Women's Mingma Midweight Fleece Top

By:

Mary-Rose

on 3 October 2017

I�ve just received my fleece in the mail. The colour is gorgeous. Looks smart and feels comfortable. Great value for money.




(5)
Sherpa Women's Mingma Midweight Fleece Top

By:

JoJojojo jo mJoM

on 3 February 2017

I have 3 different colours in this jacket. They are good quality and have lasted well. The jackets wash well and dry quickly. Very warm and soft fabric.




(4)
Sherpa Women's Mingma Midweight Fleece Top

By:

Anne B

on 29 January 2017

Love this top! Great fit and although it is very warm is not bulky which makes it lovely to wear




(5)
---
Others Also Bought