GPS Personal Locators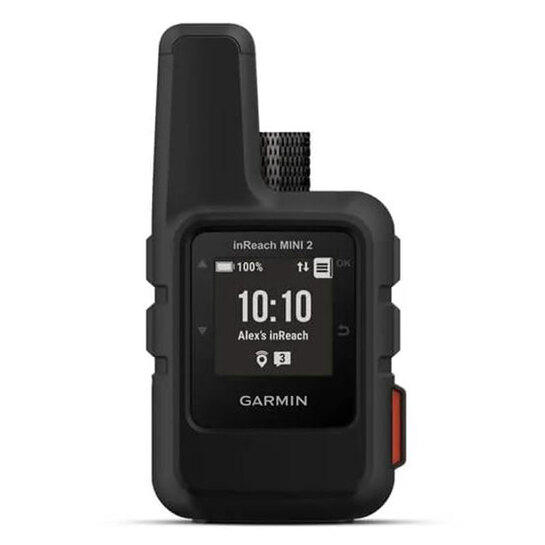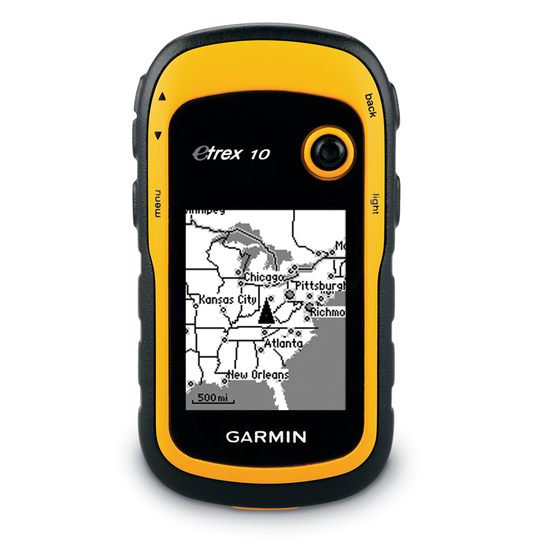 Buy GPS Personal Locators Online
Global positioning system or GPS devices are essential tools when camping or hiking. These devices provide important locational information, including where you are, where you have been, and where you want to go. They serve as handheld maps to ensure you never get lost when you explore the outdoors.
A handheld GPS for hiking works by gathering information from multiple satellites that orbit the planet. As you connect to these machines, you can receive accurate readings of your position on the earth so you know exactly where you are.
Our satellite phones have all the necessary connectivity tools for accurate readings. Choose among our wide range of handheld GPS devices to accompany your next hiking trip.
How to Choose the Right Handheld GPS - Blog
Download Garmin GPS Comparison Sheet
Handheld GPS for Hiking
Whether you are outdoors for hiking, camping, or cycling, GPS devices ensure you can check your position when going off-road. These tools use satellite data to avoid getting lost in unfamiliar places.
At Sherpa, our range of GPS devices includes the latest models to match your style and needs. Every item we feature is handheld to help you avoid carrying anything bulky when all you want is extra safety and security on your adventure. Browse our selection today and pick your favourite satellite phone.
When you are hiking away in the outdoors mobile reception is often very limited, a personal locator beacon (or GPS) is an essential safety item that will alert search and rescue to your estimated position if you were to need it.
Emergency Locator Beacon
A handheld GPS devise can provide ease of mind on your next outdoor adventure while also offering a range of additional features to add to your outdoor experince. Delivering innovative GPS technology across a variety of areas in outdoor, marine, aviation, automotive and fitness markets Garmin speicalise in precise GPS plotting for superior safety and planning in the outdoors.
Some GPS devices have SOS alerts, so search and rescue teams will be ready to reach you if you ever need help on your adventure. These tools can alert the relevant responders during emergencies. So, you can rest assured that you have a way back even if it comes to the worst-case scenario of getting lost.
Whether you are hiking, canoeing, or skiing, having a portable emergency locator beacon ensures you have access to immediate rescue. Whenever you are in distress during your outdoor adventure, your GPS personal locator can transmit your exact location through accurate satellite information.
Durable and Long-Lasting GPS Devices
At Sherpa, our GPS devices feature all the necessary considerations for reliable satellite phones. We consider accuracy, weight, size, battery life, water rating, and memory capacity. Depending on the outdoor activity you're doing, we want to ensure that you have the right device that can keep up with your actions while ensuring you remain locatable.
Select among our high-performance GPS devices with long-lasting battery lives and water resistance. Devices with long battery lives (at least 20 hours) will surely remain operational throughout your entire adventure. Meanwhile, the water-resistant feature guarantees that you can still use your device whether you are travelling on water or hiking on land and expecting rainy weather.
Buy Now
Browse our online selection of GPS personal locators to ensure your security and safety when outdoors. With a handheld GPS for hiking, you can get accurate location information which can be useful if you ever get stranded during your travels.
Our range of GPS devices offers all the right features you would expect from high-performance emergency locators. With a long battery life on a durable device, you can rest assured that you never get lost when exploring unfamiliar areas. If you have any questions on our wide range of personal locators, contact us today.
---
FAQ's