Sherpa Unisex Merino Wool Long Sleeve Thermal Top Grey Marle XXS
(6 customer reviews)
---
---
Roaming the Australian Outback, our sheep worked hard to bring you the best they had to offer, so say good- baaaaah- ye to itchy, bulky, ill-fitting tops! Because there's no question about it: We all like to feel soft, smooth and sleek.
---
In Stock
---
Sherpa Unisex Merino Wool Long Sleeve Thermal Top
Roaming the Australian Outback, our sheep worked hard to bring you the best they had to offer, so say good-baaaaah-ye to itchy, bulky, ill-fitting tops! Because there's no question about it: We all like to feel soft, smooth and sleek in a perfectly made shirt, and nobody likes stinky pits and itchy skin. That's why our 100% natural Australian Merino wool long sleeve crew neck top is such a popular item, and the perfect shirt for all us adventurous ladies. Made from Merino that's created to withstand nature's fury, these thermal base layers put synthetics to shame, and are better for the environment to boot. So embrace the glory of an all-natural, sustainable fibre that only gets softer with age. Our base layers are designed to provide a snug fit without creating any restriction with ultra stretch properties that allow for natural movement, whether you're running, hiking, strolling, or just taking a snooze. With their interlock knit design, they'll never lose their form-fitting shape, even when your partner accidentally washes your new favorite top on all the wrong settings. With their enhanced-movement raglan sleeves and flat locked seams, get the style and comfort you need for all your adventures. With Merino wool's natural ability to remain dry and odour-free, it won't let you down in cold, wet weather, and and will help as breathable sun protection in the brutal Australian heat.
100% Australian Merino Wool Fabric
With a passion for comfort and an eye for quality, Sherpa is proud to have found the very best Merino, and right in our own backyard! From the remote farmlands of Australia comes our 100% Australian Merino wool, a natural wonder and pioneer of the clothing industry. Offering our most innovative comfort technology, this Merino long sleeve top is soft, odour-free, thermo-regulating and quick-dry, all thanks to the fine fibres of our Merino sheep and our hard working Australian farmers. The benefits for buying natural Merino wool are endless. Made with much finer fibres (18.5 micron) than that of other wool varieties, Merino provides a soft, non-itch finish impossible to beat and packed with technical advantages. As a tight fitting garment, moisture management and breathability is fundamental, which is why Merino wins every time. Every wonder why sheep always look so calm and collected and downright huggable, regardless of the weather? In the cold, Merino keeps warm thanks to its finely crimped structure, which retains insulating air. In the heat, the wool has a cooling effect due to its high breathability. The surface of the fibre is dirt and water repellent, protecting skin from moisture and debris, and is stink-free, even during the most sweaty of days! The inside of the fibre can absorb water without feeling wet, providing excellent moisture control and quick dry properties, while retaining its thermo-regulating properties, unlike cotton. It's also extremely easy to care for, naturally stain resistant, and provides great UV protection under the Australian sun. No time to wash it between uses? Sling it over a camp chair and watch nature's ultimate "dry cleaning" in action! So go ahead ladies, buy all your favorite colors today!
Merino Wool Long Sleeve Thermal Top Features
100% natural Australian Merino wool
Outstanding comfort
Ultra soft
Superfine 18.5 micron fibres mean non-itchy
Mid-weight (240 GSM) warmth
Odour free and excellent moisture management
Perfect for all climates
Natural UV protection
How To Care For Your Merino Wool Top
Warm or cool machine wash preferably on wool cycle. Normal spin. Line dry.
Warm iron.
Do not bleach or tumble dry. Full details on the care label.
(WLS)
| | |
| --- | --- |
| SKU | WLS |
| Model # | WLS |
| Brand | Sherpa |
| Shipping Weight | 0.5000kg |
| Shipping Width | 0.050m |
| Shipping Height | 0.050m |
| Unit Of Measure | each |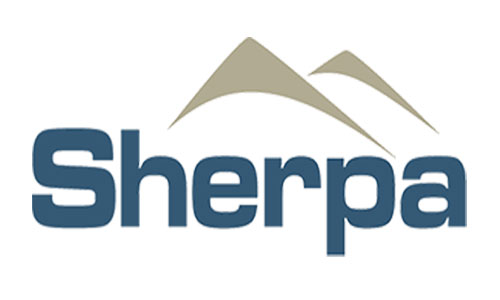 Sherpa
Buy Sherpa Outdoor Gear Online
Sherpa products are designed to perform to your particular requirements, be it walking, running, cycling, kayaking, hiking, climbing, skiing, or just hanging out in the great Australian outdoors. Our products are often worn for days on end in extreme conditions and they must remain comfortable without any decrease in performance. We use only the right fabrics applied in the best possible ways, so that our products provide long term all round quality and comfort in the outdoors.
At Sherpa, we believe our customers are extended members of our close-knit family. When you purchase Sherpa outdoor gear, clothing, or adventure gear, you can be assured of the same quality we would demand for our loved ones.
Sherpa outdoor gear
There is no getting around the fact that Australia has some extreme weather conditions. From sweltering summers to chilly winters – days where we go from cold to pleasant with the rising of the sun – it helps to have outdoor gear that can handle any temperature Mother Nature tosses our way. Whether you're hiking about the Snowies or exploring the bush with your mates, Sherpa Outdoor Gear will keep you warm and comfortable in all outdoor elements.
Sherpa clothing
Soft and fluffy, you'll want to wear your Sherpa clothing 24/7. The luxurious texture of our products is akin to wearing a robust cloud and the perfect eco-friendly alternative to fleece, offering the same warmth and protection from the elements as wool or sheepskin. Long-sleeve thermal tops provide year-round warmth for runners, hikers, and outdoor enthusiasts. Men, women and kids will find ample selections in a variety of sizes at Sherpa. From our unisex thermal wear to our shell jackets and socks, we can outfit the entire family from head to toe.
Sherpa adventure gear
Who's not keen on a grand adventure? With Sherpa adventure gear, you can find everything you need for your next mission. We have an excellent selection of thermals, waterproof backpacks, drybags, camp stoves and sleeping bags for your next outdoor excursion. Need some hiking boots for that trek you've been planning through the bush? We have you covered. And it's never a bad idea to pack some tactical gear and a first-aid kit when going on any outdoor journey.
No matter your idea of a good time outdoors, Sherpa adventure gear has something for everyone.
All Good

By:

Matt

on 2 August 2021

I had a good experience with my purchase, Ordered on-line, size was just a little tight, exchanged promptly without a problem. And all during a Sydney Lock downs. Only thing is NZ travel ban which means I wont be able to use them til next year :-( so abit limited in my review ...




(5)
Best Merino Base Layer

By:

Dimitre

on 24 July 2021

I've been wearing some pretty well known $$ brand merino base layers for some years now. I bought my first Sherpa merino just this winter and waited a while before doing a review. The Sherpa is much more comfy, the feel is so much nicer on the skin, and also warmer. Catch ya later $$ brand merinos...Sherpa from now on for me




(5)
excellent quality and fit

By:

Rowena

on 27 August 2020

fabulous mid-weight top, love the colour, quality wool fabric, fits perfectly (womens size 6-8 = xs)




(5)
Merino Base Layer Top

By:

Liz

on 20 August 2020

Just purchased my second merino thermal top from Sherpa, the first one, maybe 10 years ago. They are the best, warm, cosy, durable and Australian wool. I wear them travelling, hiking, biking and even out to dinner. They are versatile enough to wear as outer layer as well. I have other brands but Sherpa is my favorite, now I have 2 of them, very happy. Sizing wise Im normally ladies 8-10, I got the small which is roomy but perfect for me.




(5)
Sherpa Unisex Merino Wool Long Sleeve Top

By:

Suzanne

on 23 April 2019

I previously purchased this garment some years back and as I really feel the cold I have worn it to holes! This is the best thermal I have ever worn, yes I have tried many other well know brands but I came back to these as nothing else gives me the thermal layer I need. Fitted out my husband this year as well, he also can not believe the difference.




(5)
All Good

By:

Matt

on 2 August 2021

I had a good experience with my purchase, Ordered on-line, size was just a little tight, exchanged promptly without a problem. And all during a Sydney Lock downs. Only thing is NZ travel ban which means I wont be able to use them til next year :-( so abit limited in my review ...




(5)
Best Merino Base Layer

By:

Dimitre

on 24 July 2021

I've been wearing some pretty well known $$ brand merino base layers for some years now. I bought my first Sherpa merino just this winter and waited a while before doing a review. The Sherpa is much more comfy, the feel is so much nicer on the skin, and also warmer. Catch ya later $$ brand merinos...Sherpa from now on for me




(5)
excellent quality and fit

By:

Rowena

on 27 August 2020

fabulous mid-weight top, love the colour, quality wool fabric, fits perfectly (womens size 6-8 = xs)




(5)
Merino Base Layer Top

By:

Liz

on 20 August 2020

Just purchased my second merino thermal top from Sherpa, the first one, maybe 10 years ago. They are the best, warm, cosy, durable and Australian wool. I wear them travelling, hiking, biking and even out to dinner. They are versatile enough to wear as outer layer as well. I have other brands but Sherpa is my favorite, now I have 2 of them, very happy. Sizing wise Im normally ladies 8-10, I got the small which is roomy but perfect for me.




(5)
Sherpa Unisex Merino Wool Long Sleeve Top

By:

Suzanne

on 23 April 2019

I previously purchased this garment some years back and as I really feel the cold I have worn it to holes! This is the best thermal I have ever worn, yes I have tried many other well know brands but I came back to these as nothing else gives me the thermal layer I need. Fitted out my husband this year as well, he also can not believe the difference.




(5)
---
We Also Recommend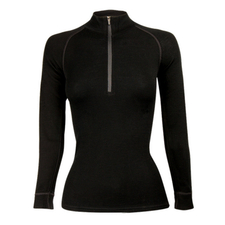 ---
Others Also Bought