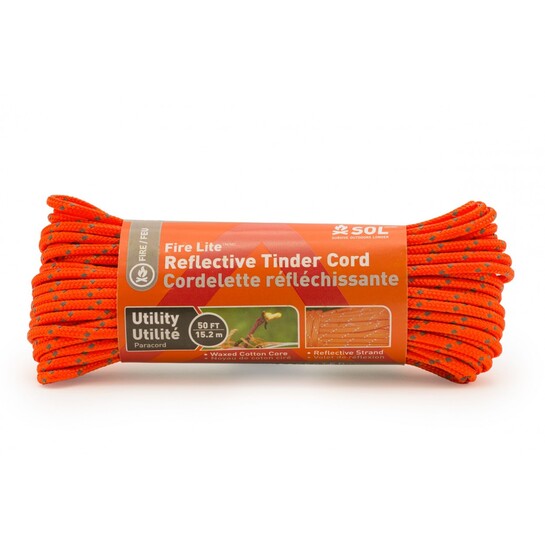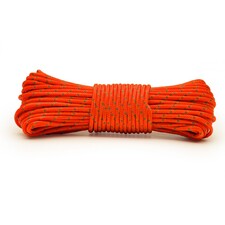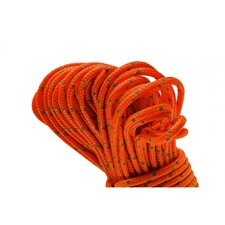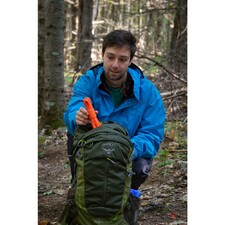 SOL Fire Lite™ Utility Reflective Tinder Cord, 50 ft
---
RRP $18.95
16% OFF
---
The Fire Lite Tinder Cord in the Utility Grade makes it the perfect multi-purpose paracord that doubles as an easy-to-use fire starter. The diameter is small enough to easily tie your gear to packs or racks, yet durable enough to take on any adventure. The nylon outer sheath provides a rugged protective layer for the ignitable waxed cotton inner core. Whether you pack it in your emergency kit or wrap it around your water bottle, the Fire Lite™ Tinder Cord is a multi-purpose life-saving tool.
---
In Stock
---
| | |
| --- | --- |
| SKU | 0140-1734 |
| Barcode # | 707708217340 |
| Brand | SOL |
| Shipping Weight | 0.1000kg |
| Shipping Width | 0.050m |
| Shipping Length | 0.050m |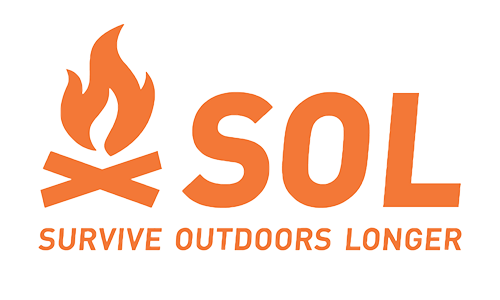 SOL
Buy SOL Survive Outdoors Longer Australia
Australia's outdoors are a place of incredible beauty and unimaginable fun. However, they are also a place where one can get into many dangerous situations. Getting lost, injured, or stranded can turn the most personal of outdoor adventures into a struggle for survival. If you plan beforehand, even the most amateur adventurer can endure the worst conditions.
Adventure is one of life's greatest treasures, but remember to ensure you're safe and sound for another day of adventure with Sherpa's SOL (survive outdoors longer) products! With encompassing key survival kits and tools, you can navigate and enjoy the wilderness longer. Prioritizing your health, welfare, and safety, Sherpa stocks a wide range of SOL products for emergency survival situations in the outdoors.
A Wide Range of Survival Outdoors Longer Products
Before going on a camping or backpacking trip, it's crucial to ensure you have all the necessary items for emergencies and to survive in the outdoors longer. Grab our survive outdoors longer emergency blanket specifically designed for the harshest weather conditions. A multipurpose blanket, it provides warmth and comfort when you need it most.
Moreover, you can also choose from our SOL (survive outdoors longer) emergency bivvy or an SOL (survive outdoors longer) thermal bivvy. Regardless of your choice, they have multipurpose uses to give you full protection from any element.
Alongside our water filters, survive outdoors longer slim rescue howler whistle, adventure medical kits, and survive outdoors longer survival poncho, you're prepared to battle the unexpected while in the wild.
Designed To Make Your Adventure Ultra Safe
When faced with an emergency while exploring the great outdoors, the difference between life and death is often having the right tools. The SOL (survive outdoors longer) products have been designed to help you overcome nature's most extreme risks, including harsh weather and other unexpected events. They prepare you for a safe adventure and enhance the quality of your leisure time.
For instance, if you only have a river or lake as your water source, it's best to protect yourself from any illness brought by drinking dirty water. After all, you can't afford to get sick while in the wilderness. Hence, the importance of having filters like the Katadyn BeFree 10L Gravity Water Filter.
At Sherpa, we supply the finest quality tools designed to help you overcome any situation. From blankets to filtration bottles and bivvies, we deliver survival tools and information to save lives. Whether you're a seasoned outdoorsman or a weekend camper, our aim is to provide the protection and survival kits you need to enjoy more years of adventure.
Shop SOL Survive Outdoors Longer Today
We recommend that you complete all the essential survival items for your next adventure. If you're in need of water treatment tablets, lightweight filtration bottles, and other necessary items to keep you safe and protected outdoors, Sherpa has you covered! Shop on your own terms and convenience in our online store today.
Reviews
---
Others Also Bought