Tailwind Medium Recovery Mix Bulk Bag (15 Serves) Chocolate
---
RRP $65.00
8% OFF
---
Tailwind Rebuild is the first sport recovery drink based on a patent-pending perfectly complete protein. We start with organic rice protein, and supplement it with amino acids to make that protein complete. Then we add carbohydrates, some healthy fats from coconut milk, and just the right amount of electrolytes. Nothing repairs your muscles more efficiently, restores your energy faster, and makes you feel better sooner. And athletes love the great tasting healthy vegan ingredients.
---
In Stock
---
Features
Each serving is 100 calories. For endurance workouts, mix 2-3 scoops per 700ml of water per hour. Adjust to your personal calorie needs during training, using hunger as a guide. To use in combo with other foods, reduce Tailwind intake by the calories you're consuming elsewhere to avoid overloading the gut.
Your hydration pack will love Tailwind too. Tailwind dissolves completely on contact with water and cleans up with a quick rinse. No film, no lingering aftertaste, no gooey mess.
Nutrition
COMPLETEENERGY+ELECTROLYTES+HYDRATION
Tailwind mixes with water to meet your calorie, hydration, and electrolyte needs, no matter how big a day's in front of you. Deliberately mild, customers describe the flavors as €œclean€ and €œlight€ with a mouth feel as close to water as you can get while still meeting your nutrition needs.
BETTERABSORPTION
Tailwind's glucose/sucrose fuel takes advantage of how our bodies absorb nutrients. The combination of Tailwind's fuel, electrolytes, and water has a synergistic effect, allowing the body to absorb more of each. Once in the bloodstream, the glucose in Tailwind fuels muscles directly, allowing athletes to go longer at higher intensities.Tailwind's electrolyte profile mimics what you're sweating out.
EASYON YOUR GUT
Not all stomachs can handle the sticky sweetness or hard-to-digest molecules found in most nutrition products. Sipping Tailwind provides steady, small doses of fuel that pass right through the stomach. The composition of Tailwind's fuel matches what the gut is made to absorb, so Tailwind enters your system quickly, without taxing the digestive tract.
| | |
| --- | --- |
| SKU | TWREM |
| Model # | TWREM |
| Brand | Tailwind |
| Shipping Weight | 0.5000kg |
| Shipping Width | 0.050m |
| Shipping Length | 0.050m |
| Unit Of Measure | each |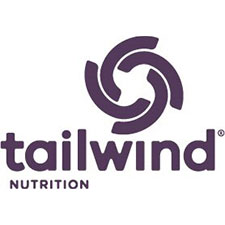 Tailwind
Buy Tailwind Sports Nutrition Drinks Online
Tailwind mixes with water to meet all your calorie, hydration, and electrolyte needs, without upsetting your stomach or making your taste buds revolt. Just toss it in a bottle or hydration pack, shake, and GO!
Reviews
---
We Also Recommend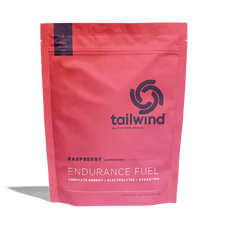 ---
Others Also Bought