Pacsafe Vibe 150 Anti-Theft Sling Pack - Jet Black
---
RRP $149.99
10% OFF
---
The compact, anti-theft crossbody you can sling across your back knowing your essentials are covered. This sporty pack fits in your phone, wallet, passport and keys in a streamline shape that's protected by smart zipper security and slashguard technology. Activate your life with on-the-go security.
---
Sold Out
---
| | |
| --- | --- |
| SKU | PS60161130 |
| Barcode # | 688334053840 |
| Brand | Pacsafe |
| Shipping Weight | 0.3700kg |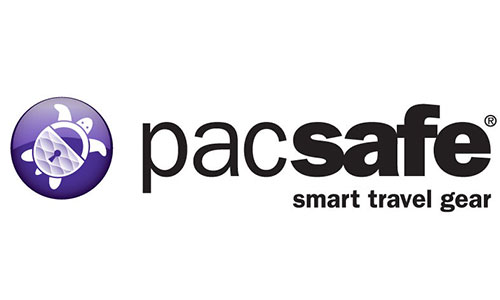 Pacsafe
PacSafe
Keep your things protected when you travel to your next destination with a PacSafe backpack! PacSafe designed these bags around your security, utilising anti-theft technology while maintaining maximum comfort.
With a PacSafe bag, you can confidently travel knowing that your safe travel bag is keeping all your belongings where you expect them to be. Learn more about these different bags and how they are essential to your next outdoor adventure.
PacSafe Venturesafe Australia
Venturesafe is PacSafe's series of anti-theft luggage bags that incorporates anti-theft technology and a spacious compartment design to help you carry everything you need in one convenient bag.
Its anti-theft technology features an embroidered mesh slash guard, helping prevent people from cutting your bag to steal its contents. It also has puncture-resistant zips, ensuring that your bag has no vulnerable parts.
Meanwhile, the PacSafe Venturesafe features a deluxe locking system with intricate buckles and cables to discourage theft. It also has a stainless-steel locking cable, allowing you to secure your bag to a fixture if you need to leave it somewhere.
Anti-theft Handbags Australia
PacSafe manufactures bags in various sizes. You can find PacSafe crossbody bags, handbags, purses, and totes for all your light travelling needs. Although they are compact, they feature the anti-theft technology that makes PacSafe the leading brand for securing your luggage.
We proudly offer PacSafe's bag collection in many sizes. At Sherpa, we aim to make all the necessary gear available to Australian adventurers, including anti-theft bags. Continue browsing our collection now!
RFID Bags Australia
RFID skimming is a digital theft scheme that allows criminals to grab information from your smart cards for their benefit. Most contactless payment solutions utilise RFID technology, including credit cards.
PacSafe offers RFID bags with special compartments where you can keep these cards and prevent identity and data theft. We proudly offer these bags to Australian online shoppers as well.
At Sherpa, we ensure that every adventurer has access to the latest and technologically advanced anti-theft luggage solutions. Look for RFID bags in our wide collection of PacSafe anti-theft travel bags.
PacSafe Wallet Australia
PacSafe also makes wallets that feature its signature anti-theft technological solutions. These wallets are RFID safe, guaranteeing that any cards you keep in them while travelling are not at risk of unauthorised scans.
This way, you can confidently enjoy your vacation knowing that no one is likely to steal your identity through skimming schemes. Although these bags are compact and hand-held, they offer enough space to carry your passport, bills, coins, and other important cards.
Shop Now: PacSafe Australia
Sherpa proudly serves as your authentic PacSafe bag source. Any Australian traveller who wants to secure their belongings in anti-theft travel bags will be glad to find the perfect item in our vast collection.
Enjoy $10 savings on your next order over $100 by subscribing to our newsletter! We deliver all the latest news when it comes to security travel bags. Browse our theft-safe bag collection now and choose one that fits your style.
Reviews
---
We Also Recommend
---
Others Also Bought