Topo Performance Trail Running Gaiters L/XL
---
RRP $55.00
9% OFF
---
Designed to be worn with the Topo trail runnnig shoes, the Performance Gaiter features a Velcro closure system so you can attach and remove the gaiter without having to remove your shoes. A lightweight, stretch nylon keeps dirt and debris out, keeping you protected on every terrain, while a 3-hook fastening system secures the gaiter to your shoe. Can we worn with any trail shoes for protection out on the trails.
---
In Stock
---
S/M 25g per unit 50g per pair
L/XL 28oz per unit 56g per pair
| | |
| --- | --- |
| SKU | U908LXL |
| Barcode # | 810009104391 |
| Brand | Topo |
| Shipping Weight | 0.5600kg |
| Shipping Width | 0.050m |
| Shipping Length | 0.050m |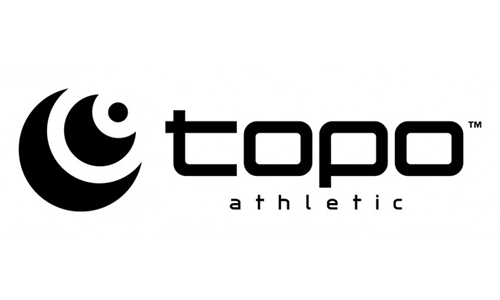 Topo
Topo Shoes Australia: Athletic Running Shoes
Many people know Topo Athletic Australia as some of the best athletic and performance footwear in the country. On the surface, it looks simple, but within its design comes one of the best brands for those who love traversing trails and running. They're durable, comfortable, and even something you can use daily. Many enthusiasts consider it one of the most underrated brands in terms of performance footwear.
There are numerous designs and colors available for Topo shoes. They're lightweight and perfect for those training consistently. This footwear was made to help the long-distance walker and daily runner get a shoe they can rely on, and many provide a stable grip both inside and out.
A Versatile Trail Runner
When you're running on trails, you're constantly stepping on many different types of ground. It can be challenging to move through hard dirt and soft mud while maintaining your speed. Your shoes must also have enough protection against roots and rocks. Topo trail running shoes Australia uses lightweight material with multidirectional traction for movement. You'll be able to comfortably move whether you're on the trail or off of it.
There are also many options for stack height or drop with Topo shoes. Everyone has a different preference for trails, from maximum midsole to moderate padding, which many use to help with rocks. For drops, some people prefer zero-drop shoes, while others want larger heel-to-toe drops for trails. It's all about what works best for you.
Simple and Effective
At its core, Topo presents itself as simple, but contains all the features of a high-quality running shoe within its parts. Their shoes are pleasing to wear, especially for those who walk and run for long distances. Even the smallest additions of comfort can change your trail experience. Their footwear also has lacing and mesh that can prevent the outer layers from getting damaged by the elements.
The benefits of these features are subtle, but that is what makes Topo a shoe for those who love moving around nature. Their stability will keep you consistent and also reduces the risk of injury. Many wearers testify to how easier it is to move through loose terrain while wearing Topo athletic shoes. By stripping back on its aesthetics, Topo focuses more on the features that matter the most to runners.
Find the Best Athletic Shoes Australia
Topo provides one of the best shoes for trail runners because of their comfort and durability features. Sherpa offers different products within the Topo brand, so you can get the shoe you want. From Pursuit to Ultraventure, you're sure to find the best pair to help you conquer the outdoors. These shoes are also great to have for camping, hiking, and other outdoor activities.
Our store offers free shipping to anywhere in Australia for orders above $80. We also have an 80-day return policy in case you encounter issues with the pair you bought. Our goal is to make shopping convenient by providing the best outdoor athletic shoes in the market. Browse our selection and buy your Topo athletic shoes today.
Reviews
---
We Also Recommend
---
Others Also Bought