RapidPure Scout Hydration Pack Purifier
---
RRP $89.00
21% OFF
---
The RapidPure® Scout Hydration Pack Purifier gives you the power to filter and purify water in an ultralight water purifier that integrates with your hydration pack, perfect for hiking, hunting, running, or biking. Weighing only 2.7 ounces, this water purifier works with standard or pressurized hydration packs. More than a filter, the Scout removes over 99.99% of viruses, bacteria, parasites, sediment, and more, and works even after being frozen. The ultra-fast system requires no pumping, priming, or batteries, making this inline filter also the best water purifier for high intensity activities.
---
In Stock
---
| | |
| --- | --- |
| SKU | 1600110 |
| Barcode # | 854777005702 |
| Brand | RapidPure |
| Shipping Weight | 0.6050kg |
| Shipping Width | 0.050m |
| Shipping Length | 0.050m |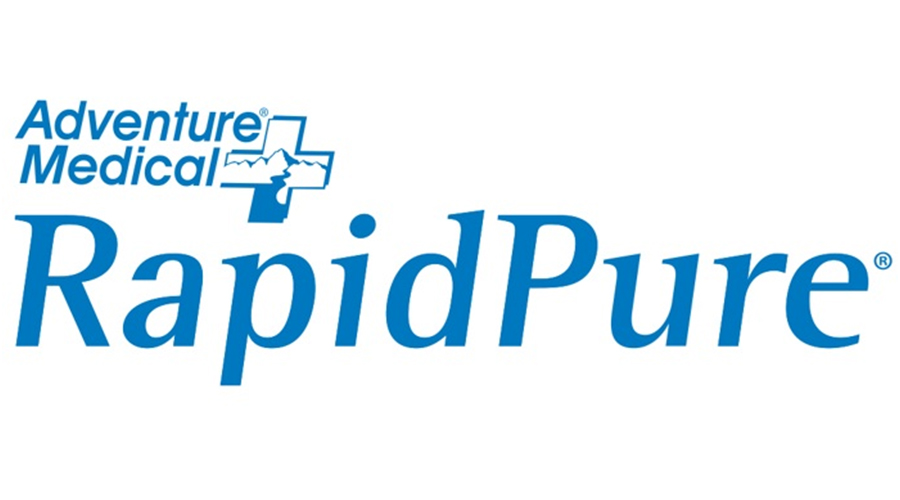 RapidPure
Buy Rapidpure Online
Drink any water confidently wherever you go. RapidPure removes viruses, bacteria, parasites, and more using electroadsorption to reduce pathogens 100 times smaller than pathogens caught by 0.2 micron hollow fiber filters. RapidPure features activated carbons that instantly remove odors and improve taste, for a water purifier you'll enjoy using.
Love traveling and hiking but hate the thought of carrying bulky water bottles? With the state-of-the-art Rapidpure Intrepid purifier bottle, you don't have to worry about heavy bottles. Rapidpure aims to provide purification in every sip.
This means that the Rapidpure purification system is on a different level. Its purification and filtration process kills 99.9% of parasites, bacteria, and viruses you may get from drinking unfiltered water. Its OpenPore technology provides fresh and safe water as you traverse the longest paths and complete the longest hikes.
Check out our latest collection of Rapidpure products on our website.
How Rapidpure Purification Works
The Rapidpure way of purifying your water is a complex process that makes your life easier. As you drink water from the bottle, the water is transferred into the Rapidpure dual-action POD system. This system purifies and filters your water simultaneously while all you do is sip.
The Rapidpure water filter achieved the reputation it has today for exceeding EPA standards as a purifier. Its dual action is numerous times more effective at removing pathogens, thanks to their UltraCeram technology.
The UltraCeram technology works by generating an electropositive field to trap pathogens that are negatively charged. This eliminates contaminants and produces clean and safe drinking water. The Rapidpure purifier plus multi-use system is indeed the best way to hydrate yourself at the end of a long day.
This is how your simple Rapidpure Intrepid purifier bottle cleans your water. You don't have to store heavy water bottles in your backpack when you have the best purifier bottle on the go.
Lightweight For Easy Carry
Rapidpure's bottles are 25 oz. in volume and lightweight enough for traveling, hiking, running, and other activities. You can easily slide the bottle into your backpack as you go sightseeing and backpacking with your friends and loved ones.
Aside from its convenient weight and size, its design is also made ergonomic for easy drinking. The Rapidpure Intrepid features a flip-top lid that does not require squeezing, pressing, or priming. All you have to do is fill and drink.
Stay Hydrated with Rapidpure's Clean Water
Enjoy great-tasting water with Rapidpure's innovative and next-level purification system. You don't have to wait for clean water when all you have to do is fill your bottle and drink. Experience greater adventures with convenience at your grip. Sherpa offers a wide variety of Rapidpure products to bring with you during your next trip.
Check out Rapidpure's latest releases and go on an adventure with the Rapidpure Intrepid purifier bottle today.
Reviews
---
We Also Recommend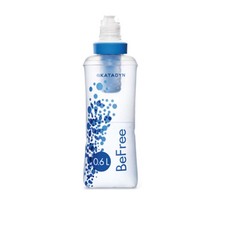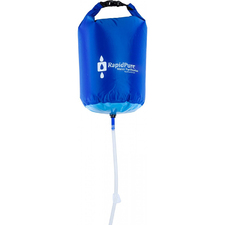 ---
Others Also Bought