Princeton Tec Lighting
Find your match.
With thousands of lighting products on the market and a lack of comparable standards, it is easy to get overwhelmed in the world of outdoor lighting. What's best for trail running? What about my son doing Duke of Ed? We've laid out the facts, so you can shop with peace of mind, that your new headlamp or handheld torch will do the job you need it to do.
From the backyard to the back country, the right light can help you to meet any challenge. Choosing the best product for the job can depend on the bulb type, beam pattern, and power source, among other details. And if it has to be waterproof, you've come to the right place. Princeton Tec have been designing and manufacturing water-compatible lights for over 40 years. These lights are rated according to the International Electrotechnical Commission (IEC) standard, from IPX4 to IPX8.
Technology Defined
Definitions and industry standards for lighting.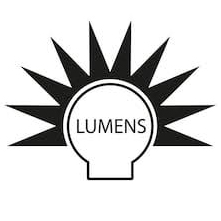 A Lumen is a unit derived by the International System of Units (SI) for measuring light output. Lumen counts can be a matter of preference, but as a general rule of thumb, if you're doing a fast-paced activity or covering varied terrain look for products with 200 lumens and higher. If your activities are more moderately paced, cover somewhat consistent terrain, or are focused around a campfire, for example, 200 lumens or less will do the job. Please note that lumen count isn't the only factor that affects brightness. The quality of the reflector and how long the light maintains its lumen count before the battery begins to drain will also influence brightness.
Types of LEDs
LEDs (light emitting diodes) are illuminated by the movement of electrons in the semiconductor material. Unlike ordinary incandescent bulbs, LEDs are extremely efficient, don't have a filament that will burn out, and virtually last forever.

The highest quality LED available. Princeton Tec's Maxbright LED is extremely bright and efficient. This single LED emits a smooth, powerful white light, useful for a wide range of tasks. Princeton Tec uses collimators or reflectors with the Maxbright LED depending upon the application.

The Ultrabright LED is bright and efficient. The smooth, white, wide-beam light emitted by Ultrabright LEDs is ideal for close to mid-range tasks. Ultrabright LEDs are usually grouped together to offer a more powerful light source. Advances currently underway will continue to improve the efficiency and brightness of Ultrabright LEDs.

Dimmable LEDs provide the precise output needed for a given task, and help conserve battery power for maximum efficiency.
Beam Patterns & Distance
Princeton Tec measures beam distance as the distance from the light source at which the light emitted is greater than 0.25 lumens, an amount of light which is similar to the amount of light that is cast by a full moon on a clear night.

This pattern creates a long, powerful beam of light excellent for illuminating distant areas, or for use during fast paced activities.

This beam pattern is an excellent choice for multipurpose activities. At close range, wide beams simulate normal daylight conditions and allow you to take advantage of your peripheral vision.

This beam pattern combines focused narrow and wide beams to allow for the most versatility. At close range, the wide beams simulate normal daylight conditions so you can take advantage of your peripheral vision, while focused narrow beams provide distance illumination.

Multiple settings on many of our products give you the flexibility to adjust your light's brightness to illuminate greater distances or to conserve battery power, depending on your needs.
Waterproof Lighting
Princeton Tec have been designing lights that are compatible with the water for 40 years. Their lights are rated according to the International Electrotechnical Commission (IEC) standard.

These lights are designed for water resistance to splashing and quick dunkings. If a light with an IPX4 rating is accidentally submerged for a longer period of time, the batteries should be removed and the cabinets should be carefully inspected for signs of battery leakage. If water has entered the housing, the light should be dried and batteries replaced.

IPX7 lights provide waterproof integrity down to 1 meter for up to 30 minutes.

Diveable lights that provide waterproof integrity for continual submersion in water at depths down to 100 meters. If Atlantis had flashlights, they would be IPX8.