Campers Pantry Freeze Dried Beef & Blackbean - 1 Serve
---
RRP $15.95
---
Aussie beef in blackbean sauce, served with Campers Pantry beans & steamed rice for a delicious homely meal out in the wild. Perfect for hiking, 4WD touring, camping, kayaking and overnight adventure, freeze dried food is lightweight, nutritious and ready to eat in 10 minutes! Just add boiling water and let sit for 10 minutes for the perfect hiking meal. The Camper's Pantry freeze dried Beef and Blackbean will warm you up at camp and refuel your body after a day of adventures!
---
In Stock
---
One large serve per package
Serving size: 410g (add 300ml boiling water)
Package weight: 110g
| | |
| --- | --- |
| SKU | CPBB11017 |
| Barcode # | 9351229000182 |
| Brand | Campers Pantry |
| Shipping Weight | 0.6100kg |
| Shipping Width | 0.050m |
| Shipping Length | 0.050m |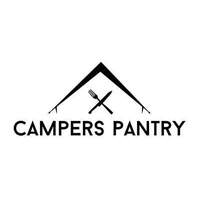 Campers Pantry
Buy Campers Pantry Meals Online
Campers Pantry is an Australian owned and made freeze-dried food manufacturer Based in Tasmania. The business was founded in November 2016 by Andrew 'AJ' Jenour with a view to source premium and local produce and bring to you lightweight, nutritious and clean tasty food for your next adventure. The brand offers a great range of products to simplify meal planning and complete your meal kit. The meals can be prepared and eaten from the bag to save on weight, time, and clean up. Whether you are hiking or camping, Campers Pantry convenient meals are easy to prepare - just add boiling water, stirring occasionally, and you have a delicious and filling meal to satisfy your adventures that lay ahead.
Campers Pantry provides delicious and nutritious meals perfect for any outdoor trip. Each package has all the nutrition the body needs to be in the best shape for camping or going on an outdoor adventure. They include freeze-dried meals filled with flavor, all authentic and ready to cook.
It's easy to make Campers Pantry meals for you and others. Just add boiling water and stir, and soon you'll have a meal to get you through any adventure. Shop from the different meals available at Sherpa and get them delivered straight to your home. Vegetarian, pasta, and protein-rich options are also available.
Why Campers Pantry?
Campers Pantry Australia is one of the newest additions to the freeze-dried meals market, holding its own with well-known brands. They've grown in popularity fast by breaking the norm and offering something different. One of the things customers enjoy about their meals is the variety, allowing them to find flavors that they may not find with other services.
Apart from that, Campers Pantry's meals are 20% larger than average, meaning you get a more filling meal during your trip. You also have the option to increase the servings if you want meals for multiple people, or if you want to eat more than one serving.
They also offer meals for vegetarians. Some flavorings are present in their products, but they've been very precise about ensuring the taste works well with the dish.
Numerous Flavorful Options
Not only does Campers Pantry offer meals that satisfy different tastes, but they also execute a flavorful finish. Many comment on how their dried pasta, particularly spaghetti, is among the favorites for Campers now loyal to the brand. The vegetarian meals are also delicious despite the stereotype of bland flavor often associated with other brands.
There are options also for spice and fish, and Campers Pantry is always looking to add more meals to their repertoire.
There is also an option to stock specific ingredients to add to your meals. Maybe you want mushrooms or beans ready to mix with other meals you have packed. Campers Pantry's dehydrated vegetables combine perfectly with Campers Pantry freeze-dried meals.
They also have different meal options from breakfast to dinner. Their lunch meals only need cold water to prepare, meaning you don't have to set up a fire if you're out hiking a trail.
Buy Campers Pantry Meals at Sherpa
While Campers Pantry has a strong presence in Sydney, we deliver meals anywhere in the country. And buying Campers Pantry is easier than ever — you can order meals online here at Sherpa. Buy clean ingredients and real meat made from the best freeze-dried meal brand in Australia.
Reviews
---
We Also Recommend
---
Others Also Bought