Deuter Kid Comfort Rain Cover Deluxe
---
RRP $59.95
17% OFF
---
The complete wind and rain protection for Kid Comfort child carriers. Suitable for all child carriers with a sunroof. PFAS Free.
---
Sold Out
---
Specifications
Colour: Kiwi
Suits: Kid Comfort Carriers with sunroof
| | |
| --- | --- |
| SKU | 369012120040 |
| Model # | 395008008 |
| Barcode # | 4046051115627 |
| Brand | Deuter |
| Shipping Weight | 0.5650kg |
| Shipping Width | 0.050m |
| Shipping Length | 0.050m |
| Unit Of Measure | each |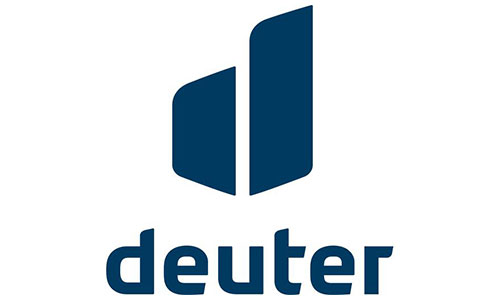 Deuter
Buy Deuter Hiking Backpacks Online
Are you looking for a new outdoor backpack that will carry and secure your essential camping items? If so, then you've come to the right place.
At Sherpa, we feature a vast selection of backpacks from the well-known brand Deuter. The manufacturer is known for its passion for creating mountain sports gear, which is why they have a range of options available when it comes to their daypacks alone.
Whether you plan to go hiking, trekking, or climbing, you can rely on Deuter Australia to provide you with the ideal Deuter backpack for your needs.
Comfortable and Functional Hiking Backpacks
Deuter features an array of backpacks intended to help hikers carry their important belongings during their adventures. The Deuter Futura 32L is the most popular option for most hikers because its sufficient size allows for multi-day hikes and enough space for their items.
This backpack also has a new mesh from the Aircomfort back system included that contributes to ventilation. This feature results in significantly less sweating for the user while providing increased performance.
If the 32L option isn't for you, there are also other Futura backpacks available in different sizes. These include:
Deuter Futura 30L
Deuter Futura 26L
Deuter Futura 24L
Deuter Futura 22 SL
Robust and Streamlined Backpacks for Trekking
When it comes to trekking, Deuter offers a solid design intended to take on the challenges of the great outdoors. Their AirContact trekking backpacks are considered to be indestructible, yet the recent changes to this lineup make them even more comfortable to bring.
The most popular designs in this selection are the Deuter AirContact 40 + 10L and Deuter AirContact 40 + 10 SL backpacks. Besides these two, you can also find the following available in our shop:
Deuter AirContact 55 + 10L
Deuter AirContact Lite 45 + 10 SL
Deuter AirContact Lite 35 + 10 Women's SL
Compact and Lightweight Climbing Daypacks
To overcome the obstacles of climbing, we've ensured that climbers can also get the daypacks they need from Deuter. We offer a range of Deuter Speed Lite backpacks that are available in different sizes. These include:
Deuter Speed Lite 32L
Deuter Speed Lite 30L
Deuter Speed Lite 26L
Deuter Speed Lite 24L
Deuter Speed Lite 20L
Deuter Speed Lite 16L Daypack
Deuter Speed Lite 12L Daypack
Purchase Outdoor Backpacks Online
Deter is known for providing all sorts of backpacks for various outdoor adventures. You can find a Deuter backpack 50 + 10L or Deuter Women's backpack 60 + 10L online at Sherpa. Children can even tag along with the Deuter Kid Comfort Active Child Carrier options we have available.
Besides these backpacks, we also offer accessories that add extra functionalities to the storage devices of users. These include the Deuter mini waterproof, Deuter adjustable backpack rain cover, and Deuter Kid Comfort sunroof.
With numerous options to choose from, you'll be sure to find the Deuter outdoor backpacks that you need for your next outdoor journey.
Reviews
---
We Also Recommend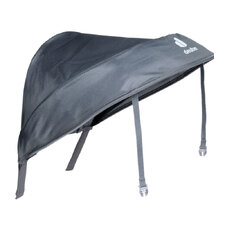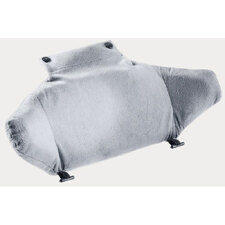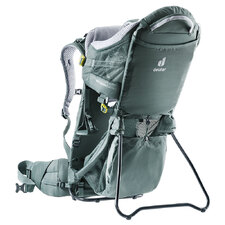 ---
Others Also Bought